Phishing & Other Scams
Phishing & Other Scams
How to Spot a Phishing Scam
Known Phishing Scams
Did you receive a "phishy" email? Check 
go.rowan.edu/scams
 to see if it's a scam we've identified. If not, report it!
The scams criminals use to try to steal your personal information are more sophisticated than ever. Cybercriminals have recently targeted Netflix subscribers and Google Docs users in convincing email schemes that mimic the look and feel of legitimate messages from those services.
That's why you need to know how to spot a potential scam. Here are some quick tips to guide you: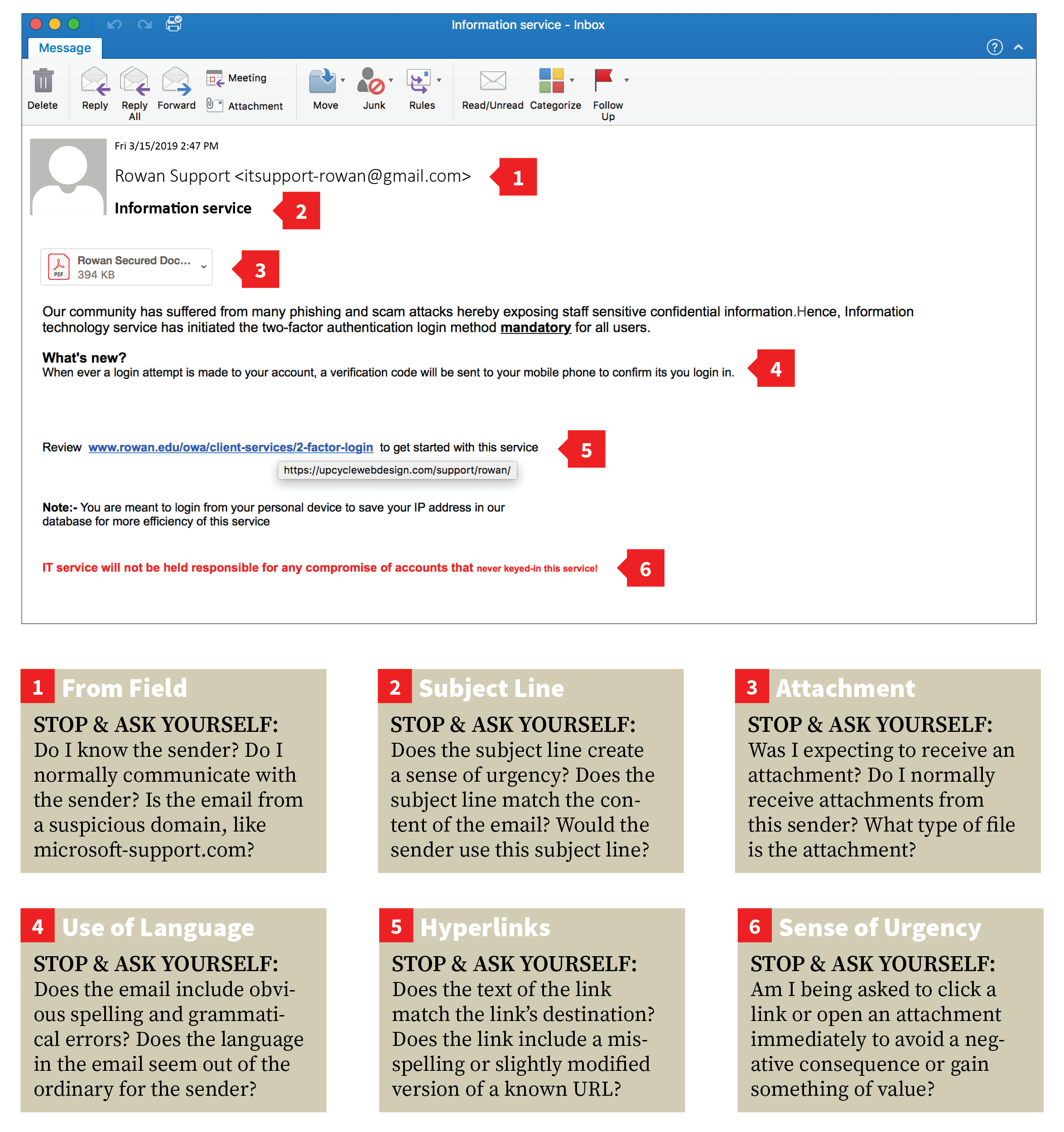 If you have questions about a "phishy" email, contact us before you click! You can call us at 856-256-4400 or email support@rowan.edu.