Phishing & Malware
Phishing & Malware
Phishing & Malware
Has Your Personal Information Been Compromised?
Do you believe you fell victim to a phishing attack? Do you think you clicked on a malicious link or attachment in an email or shared your Rowan University account information? 
Report these types of incidents immediately to iso@rowan.edu. Acting quickly will help minimize the risk to the University.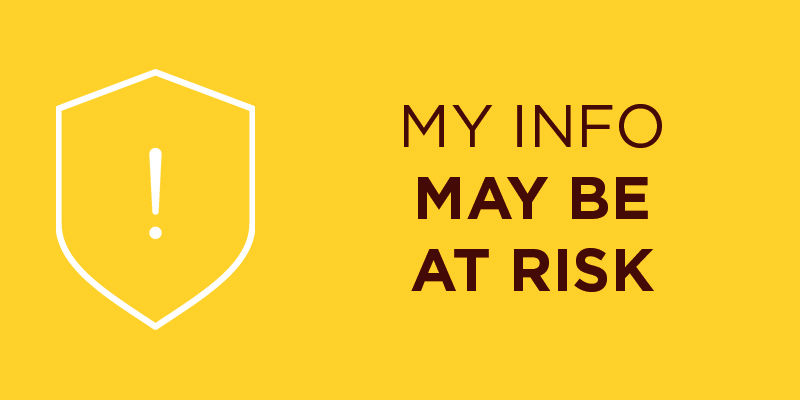 Protect Yourself Against Scams
The scams (phishing, vishing, etc.) that criminals use in an attempt to steal your personal information are more sophisticated than ever. Cybercriminals have recently targeted Netflix subscribers and Google Docs users in convincing email schemes that mimic the look and feel of legitimate messages from those services.
That's why it's more important than ever that Rowan University students and employees know how to spot a potential scam. If you receive an email, text message or phone call you were not expecting, take the following steps to identify and avoid these common scams.


Verify before you click. Hover your cursor over embedded links to see where they'll lead you before clicking. Also, do not open any attachments you are not expecting.
Look for red flags. Emails with obvious spelling and grammatical errors, or generic greetings like, "Dear Customer," are likely scams. If you receive a suspicious email that looks like it came from a trusted source, call the sender and ask if they sent it.
When in doubt, throw it out. We need you to help us protect the Rowan University network by staying alert for possible scams. If you receive a suspicious email, delete it.
Safeguard personal information. Never share your personal or financial information on the internet, over the phone or in-person unless you've initiated the contact or know who you are dealing with. Remember that no one involved with technology at Rowan University will ever ask for your password through an email for any reason.
If you have responded to a suspicious email and provided your Rowan University account information, it is critical that you:
Change your password immediately.
Report the incident by contacting the Information Security Office at iso@rowan.edu. 
Malware and Other Online Threats
Short for malicious software, malware can be used to steal personal information, send spam and commit fraud. You can help make sure your computer is free of malware by protecting your machine with software like McAfee Endpoint Security, which we offer to students and employees for free.
Other steps you should take to protect your computer and mobile devices from malicious software threats include:
Be careful about which websites you visit. File sharing sites and sites that allow you to illegally watch movies are ripe with contaminated programs that may infect your computer.
Regularly update your operating system and software. Also, while doing this, make sure you pay attention to what those programs are installing on your computer. Updates to Internet plug-ins, such as Java, can install other programs that you might want to avoid.
If you no longer need a particular software application, remove it. Attackers are constantly targeting systems with outdated versions of software.