About Us
About Us
About Us
A Message From CIO Dr. Mira Lalovic-Hand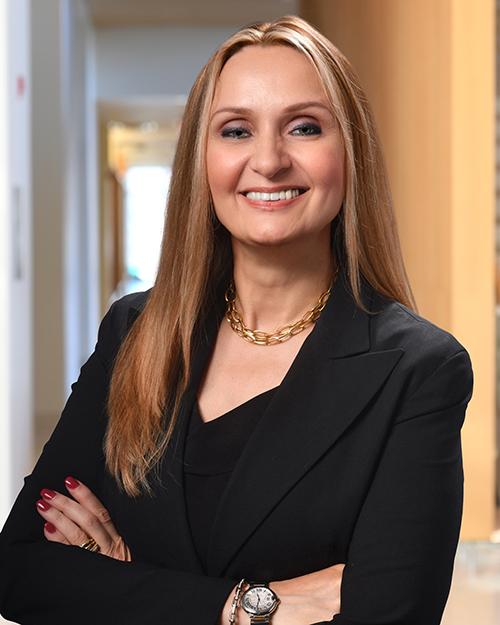 The primary mission of Information Resources & Technology is to deliver secure, timely and effective services to the students, faculty and staff of Rowan University. As Senior Vice President and CIO, I am dedicated to ensuring every member of the University has access to the tools and resources they need to pursue their academic, research and administrative goals. 
I am also deeply committed to supporting the University's educational policy, strategic planning and organizational change while encouraging innovation and environmental sustainability, improving customer service and reducing costs. 
Emerging technologies, cyber security threats and a growing demand for information technology services create many opportunities and challenges for us moving forward. I look forward to seizing on those opportunities and surmounting those challenges in order to provide the best possible services to the University community, alumni, our business constituencies, affiliates and general education community.
Dr. Mira Lalovic-Hand
Senior Vice President and CIO
Information Resources & Technology
Our Mission & Vision
Mission
To provide a collection of integrated tools and systems that ensures effective services for all University constituencies by enabling collaboration; access to the right information, in a secured and robust environment; to the correct people in the correct form in a timely fashion.
Vision
The Division of Information Resources & Technology aims to supply the Rowan community with means that facilitate collaborative academic and business practices in a secure, reliable and robust information environment.
IRT Policies
Visit the University Policies page to view all of our policies on information security, data governance and more.