About Us
About Us
A Message From CIO Dr. Mira Lalovic-Hand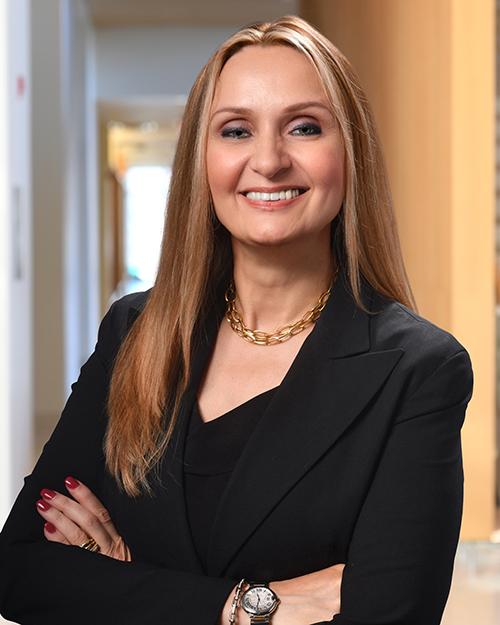 The primary mission of Information Resources & Technology is to deliver secure, timely and effective services to the students, faculty and staff of Rowan University. As Senior Vice President and CIO, I am dedicated to ensuring every member of the University has access to the tools and resources they need to pursue their academic, research and administrative goals. 
I am also deeply committed to supporting the University's educational policy, strategic planning and organizational change while encouraging innovation and environmental sustainability, improving customer service and reducing costs. 
Emerging technologies, cyber security threats and a growing demand for information technology services create many opportunities and challenges for us moving forward. I look forward to seizing on those opportunities and surmounting those challenges in order to provide the best possible services to the University community, alumni, our business constituencies, affiliates and general education community.
Dr. Mira Lalovic-Hand
Senior Vice President and CIO
Information Resources & Technology 
Our Mission, Vision & Strategic Goals
Mission
To maintain and deliver a unified, agile and secure set of tools, systems and services that empowers the Rowan community to achieve excellence in academic, administrative, clinical and research pursuits. 
Vision
To serve as an agent of transformation, fostering collaboration and innovation for the Rowan community.
Strategic Goals 
Sustain a secure, reliable, flexible and centralized ecosystem to support the continued expansion of Rowan University's educational, research and clinical missions
Connect students, educators, researchers, physicians and innovators with the information, people and tools that support their success
Drive improved learning outcomes through the innovative application of technology
Enable collaboration across disciplines and functions that will spur high-quality educational and research opportunities, drive regional and statewide economic development and improve patient care and student learning
Develop, implement and support applications, automated business processes and Data Governance measures to promote data accuracy, operational efficiency and institutional effectiveness and improve user experiences
Integrate predictive, data-driven decision making and automation into University operations
Continuously improve cybersecurity posture and proactively manage security risks
Expand our customer-centric culture to provide exceptional service to the University community
Promote a culture of continuous improvement within Information Resources & Technology and across the University