OneDrive
OneDrive
OneDrive
Access Your Online Storage Space
Securely save and share your files from anywhere, on any device, with OneDrive.
Anywhere Access
Store and access your files from all your devices. Even if your working offline, your edits will automatically sync the next time you connect.
Simplified Collaboration
Work more effectively with colleagues and classmates. You can securely share files and work together in real time across web, mobile and desktop.
Work on the Go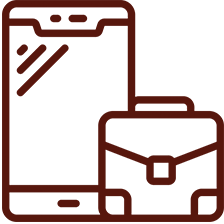 Use the OneDrive app to create, view, edit and share files on the go. You can also scan documents and  capture whiteboards for safekeeping.
Data Use
OneDrive Help 

Visit Microsoft's website to get started with OneDrive, including learning how to store, manage, organize and share files.
OneDrive is available for all campuses to use for research, academic, clinical and administrative purposes.
Storing & Sharing Confidential Data
You may store and share confidential data, including patient health information and protected research data, in OneDrive.